Build Better Business Relationships ⚡Mentor Hour with CEO Whitney Holtzman
Genuine success is impossible without building great relationships. Whether you want to develop bonds with your team, foster loyalty from your customers, or leverage your network, you will need to tackle essential skills to influence and inspire people.
Want to learn how? Join our ambition conversation with Whitney Holzman, CEO of Social Victories, a marketing agency that serves sports agencies and professional athletes.
RSVP to STARTUP MENTOR HOUR
Takeaways:
This digital session will give you answers to your questions about how to:
Build strong relationships with clients;
Grow your professional network;
Create strategic partnerships, including with the press and other organizations;
Succeed with social selling through storytelling and relationships;
Excel at gender communications, including how to thrive in male-dominated industries;
Develop your business through the love and referrals of your customers.
Format:
2:00-2:30 | Fireside Chat with Whitney Holtzman, CEO of Social Victories
2:30-3:00 | Mentor Session | Ask Whitney questions about how to succeed in areas of your business
RSVP Here
Speaker:
Sports industry veteran Whitney Holtzman is the founder and CEO of Social Victories. Whitney has worked for many of the top companies in the sports world, including ESPN, Turner Sports, the Tampa Bay Rays, Major League Baseball, VaynerMedia, and the Ross Initiative for Sports and Equality. She currently works with NFL, MLB, and other sports league athletes. Her experience also includes managing social media for all the Major League Baseball teams, as well as the league, being on the ground floor of launching espnW, guiding digital strategy for the Miami Dolphins, and finally, as Chief Marketing Officer for Brandon Marshall, leading the marketing strategies for his football initiatives and his entities. Her experience beyond the sports world includes working with Fortune 100 companies and focusing in on the mobile commerce space.
Relationships are everything in Whitney's world. She makes it her focus to ensure consumers feel a strong affirmation and loyalty to the brands with which she is working with through Social Victories, which offers social media and marketing consulting services, as well as unique partnerships and activations to wow consumers and drive business results.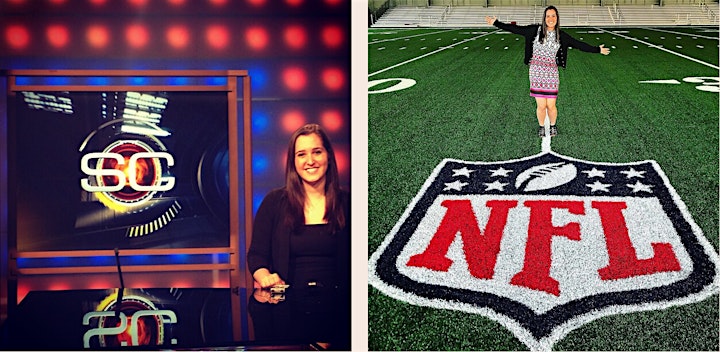 Joining the Webinar:
Following registration, you will be sent a webinar link and calendar invitation (no later than 72 hours of this event) to join this private startup discussion. (Members of Startup Sisters USA will be able to send in questions prior to the event for Whitney and engage in a Slack conversation.)
Event Details